Waist-mounted lights create visible shadows, giving you a better sense of depth and a clearer understanding of 3D space.
UltrAspire 3D Waist Lights Cast Visible Shadows
Head-Mounted Light
No Visible Shadows
UltrAspire 3D Waist Lights
Visible Shadows
Lumenate Your Path™
Don't let the dark slow you down. Our waist lights add detail and clarity to your path, allowing you to run more quickly and confidently during the night or low light conditions.
Features in our Lumen Collection
Wide Beam

Floods areas with bright light.

High Lumens

Illuminates objects at long range.

Long Battery Life

Extended burn time.

USB Rechargeable

Charges conveniently anywhere.

Adjustable Brightness

More output or longer battery life.

Water Resistant

From IPX 5 to 7.

SOS Mode

Greater visibility during emergency.

Conical Belt

Comfortably conforms to the waist.
Primary and Secondary Lighting
When to use Head and Wrist Lights
---
While waist lights work best as a primary light source, it's often necessary to wear a secondary light. Secondary lights, like head or wrist lights, are great for shining light into your backpack or quickly looking from side to side while on the trail.
Wrist and head lights are perfect for:
Rock Climbing
Trail Running
Biking
Check out our Athletic Lights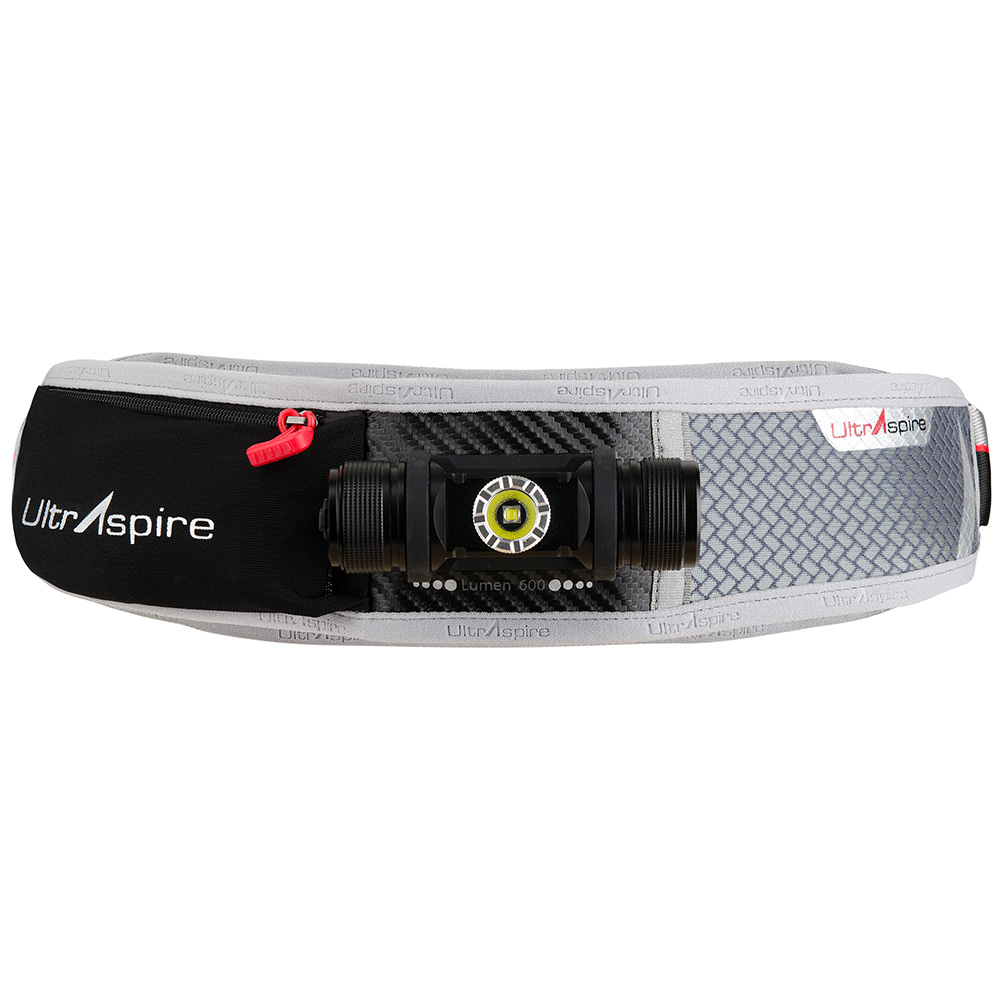 Browse Lumens