Modern Hydration💧Comes From The Past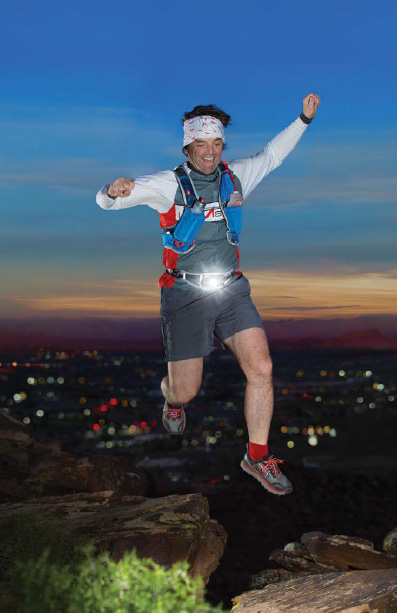 It began in the Mountains – and continued on the trail of legendary athlete, designer, and inventor, Bryce Thatcher. Mountains are the source of our Inspiration.
Trail pioneers, everyday adventurers, mountain runners, alpine climbers ascending, descending, setting records, or just running down the street we are with them every stride with the best gear available. For such adventures, runners need to carry essentials comfortably.
UltrAspire is for every tier of adventurer. From novice to professional our innovative designs have been changing the way people experience the outdoors. We believe that in a time where so many goods are readily available; the buying process should be nothing short of an experience. My team at UltrAspire dedicates itself to providing personal service to anyone who associates with us.
It all started when Bryce was unable to find a pack that allowed him to maximize his performance, so he decided to make one himself using his grandmother's sewing machine and such was the beginning of the hydration industry.
Since then Bryce launched the very first hydration company, invented innovative hydration belts, packs, handhelds, and vests, produced the first screw top water bottle for runners, and has introduced many other industry firsts. His innovation came from need, and it continues out of the need to perform better.
Today, almost all hydration products are iterations of Bryce's original designs. And all of these industry driving ideas and innovations go solely into UltrAspire, putting UltrAspire on the cutting edge of hydration and setting us apart from all other brands.
"In all my years of designing, it has always been my dream to build packs for others that I would choose for myself without worrying about price, volume, or mass production. It is not my goal to be all things to all people—just to provide extraordinary choices to the people who know when something feels right and good"
So keep hitting the trails and creating those running adventures we'll be here creating the legendary gear that'll get you there because we love running and we love runners!
–Bryce Thatcher, CEO of UltrAspire
UltrAspire Fan Club
Sign-up for our UltrAspire Fan News!