Inspired by Athletes
Basham Race Vest
Loaded with Features
Stretchy Mesh Pocket
Large enough to hold a large cell phone.
MAXO2 System
Promotes comfortable and natural breathing.
UltrAcool Light Mesh
Breathable and durable.
Magnetic Closure
Secure and easy to access.
Passage Pocket
Perfect for storing a water bottle or jacket.
Expandable Storage
Stretchy mesh which expands to match its contents.
Small Footprint
Reduces weight and increases heat dissipation.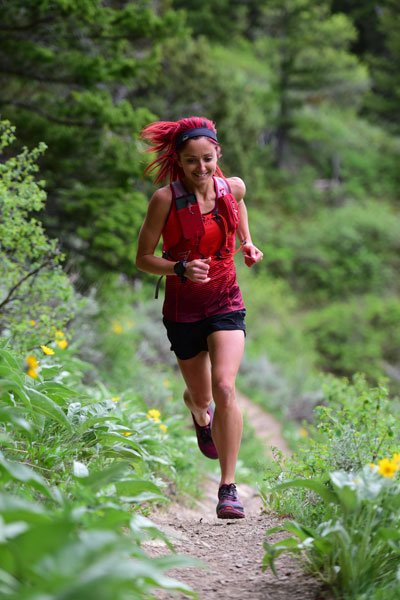 Amanda Basham
Elite Immortal
Amanda is a 28 year old professional runner and endurance coach. She began her journey in the trail world a few years ago and instantly fell in love. She signed up for her first 50k and won. Less than a week later she was looking into doing her first 50 miler and placed 2nd at that race. Since then she has won a championship race and placed top 5 at the most prestigious 100 miler in the US, the Western State 100.
Achievements
Transalpine Run 1st place mixed team
Ultra Race of Champions 100k 1st place female